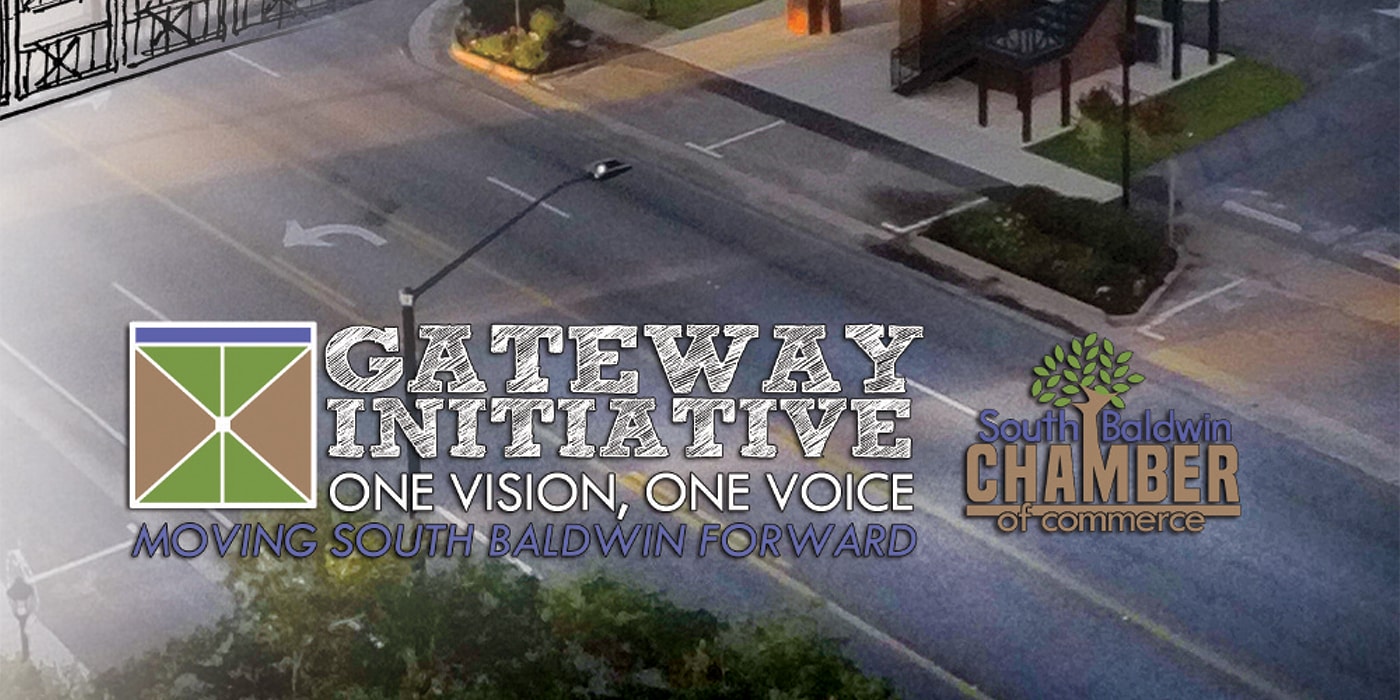 09 Sep

Gateway Initiative Workforce Collaboration

Funding Solutions is please to announce our newest client, the Coastal Alabama Business Chamber in Gulf Shores, AL.

In 2017, Funding Solutions partnered with the South Baldwin Chamber of Commerce in Foley, AL in the successful development and execution of their new five-year community development strategy, The Gateway Initiative. In just under two years of implementing the program of work, Gateways success in meeting goals, achieving benchmarks and providing tangible return on investment for its investors has been nothing short of amazing.

In July of this year, Funding Solutions began to have conversations with Donna Watts, President and CEO of the South Baldwin Chamber, and Greg Alexander, President and CEO of the Coastal Alabama Business Chamber in regard to a possible collaboration on workforce and talent development. Coastal Alabama Business Chamber became a client shortly after and the discussion of a collaborative effort quickly moved forward. The attached article is the announcement of the historical collaboration between the two neighboring chambers.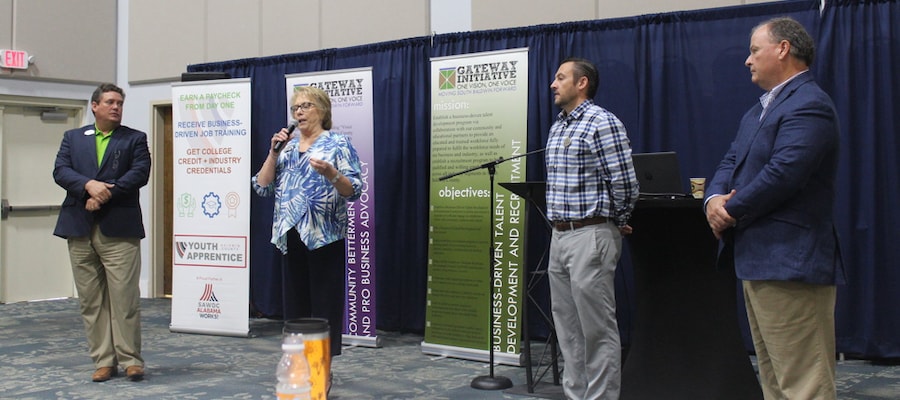 From left, Coastal Alabama Business Chamber President Greg Alexander, South Baldwin Chamber of Commerce President Donna Watts, South Baldwin Chamber Vice President of Investor Relations and Business Growth & Retention Travis Valentine, and South Baldwin Chamber Director of Talent Development and Recruitment Ed Bushaw. During a breakfast event on Tue., Aug. 27, the South Baldwin Chamber and Coastal Alabama Business Chamber came together to officially announce the partnership between the two organizations on the Gateway Collaborative Alliance. Photo by Jessica Vaughn