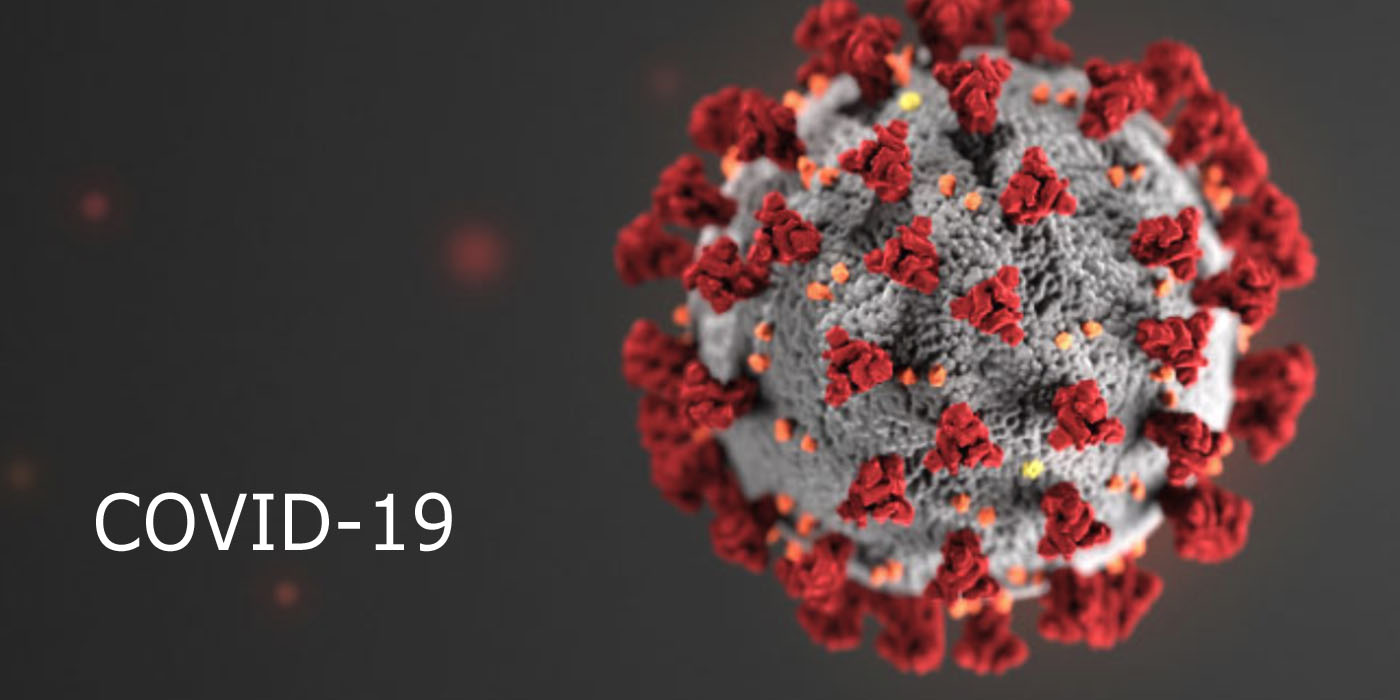 14 Apr

Funding Solutions Surveys Clients on Covid-19 Response
We are pleased to share the results of Funding Solutions' Covid-19 survey in order to help us assist all our clients with "best practices" in programs and initiatives as you are reaching out to your members, investors, board and staff during these unprecedented times. From the 13 questions we asked in our survey, we have summarized the responses into 11 themes. Each has "key findings" as well as "key takeaways" where appropriate. We are certain you will find some valuable points/actions to carry forward within your organization. If there are areas on which you would like to get more information or discuss further, we are here as your trusted partner.
---
SBA Loan Guidance
Key Findings:
Your organization needs to be the go-to source for accurate and timely information
Make lists of all the things your businesses are going to have to have documented to take advantage of portions of the loans that include forgiveness
Help business understand their responsibility in accepting the loans
Establish a small committee or task force of bankers in your community that you communicate with regularly and are your front-line resource to answer members questions and provide accurate information
Key Takeaway:
There is great uncertainty and miscommunication surrounding small/medium size business access to the SBA loan programs. Your organization is not and should not be the expert. You can be the lead organization as a conduit for your investor/members for information and contacts to the experts.
---
Other Funding Sources for Business
Key Findings:
Establish a "small business relief fund" administered through your organization's 501 c 3 (if applicable) or through another community partner like a community foundation
Work with the public sector to identify monies that can be directed to small business
Key Takeaway:
Your organization must be creative in finding dollars that can be channeled to your business community to carry them through and assist as they begin to reopen their doors. Discussion and partnerships must be formed with your city(s), county(s), community foundations, private foundations and educational institutions. This is a tremendous opportunity to respond to immediate needs of small business.
---
Investors & Members Resources
Key Findings:
Follow business and industry trends in each individual sector and share/react accordingly
Encourage your members to maintain communication with laid off or furloughed employees to provide information and reassurance of future employment
Conduct an online member survey to quickly gather data and better understand their real needs
Assign work-from-home personnel to reach out with a personal touch via phone call, and to take responsibility as the "go to" individual in responding to requests
Key Takeaway:
Your organization must be in constant contact with members/investors to stay on top of their changing needs during this time and be an ongoing resource for information and solutions. Be sure to document individual communications in your contact management software for future reference.
---
Investment Payments and Member Dues
Key Findings:
You must be flexible and fair
Deal with situations personally on an individual basis. A blanket policy may not be in the best interest of all
Included a letter personally signed from the CEO with each invoice, to each investor, offering that special arrangements can be made by calling her.
Set up auto pay through Chamber Master Growth Zone, allows members payment flexibility.
Key Takeaway:
CEO should personally handle on an individual basis and be open to unique solutions. Important that your communication is focused on "what you and your organization is doing to help your investors and members, and not what they can do for you. The "what they can do for your organization" will come later as they see the recovery of their businesses and remember who were the organizations that were there for them!
---
Non-Members
Key Findings:
Embrace and respond to the needs of non-members as if they are members. Never a better time than now to prove your organization's worth to all businesses.
Must be viewed as a great opportunity to expand your investor/member base
Focus on all business segments will be appreciated and help position the organization as representing the entire business community
Key Takeaway:
In this dire time, your organization must be the catalyst for information, progress and change for your business community at large. Meeting the needs of ALL businesses presents a great opportunity for your organization's growth of membership and investors. Your response to non-members will set the stage for their future involvement.
---
Member/Investor Communication
Key Findings:
Send daily email member updates
Conduct daily webinars addressing business challenges
Establish a designated website or web page – A one stop shop for information, resources and contacts
Use every form of media and social media possible to reach members and non-members
Watch for trends and share immediately with timely and accurate data
Take the time to personally respond to calls and emails
Personal calls to each investor, to check on their wellbeing, provide assistance when needed, and if necessary, apportion out work to appropriate staff for follow up.
Key Takeaway:
Personal outreach by CEO to each Investor decision maker, expressing concern, offering help and ensuring follow up will pay long term dividends. Establish your organization as the source for information.
---
New Programs/Initiatives
Key Findings:
Partner with your local education partners to provide the newly unemployed population opportunities to get a GED, degree or learn a new skill or trade
Engage mental health professionals to offer help and guidance to your leadership, investors and public sector partners
Join Small Business Development Corporation (SBDC) to receive small business targeted materials/personal voice/online counseling
Initiate/expand "Buy Local" campaign
Key Takeaway:
Things will never be the same as we endure and come out of this pandemic. Identifying and providing solutions to challenges that fit within your mission must be done. Focus on all things business survival and strategies to get back to the "new" normal as quickly as possible. It is also critical that you continue to be transparent with your members/investors in regard to existing programs/initiatives that will be delayed or discontinued due to this new business environment.
---
Board
Key Findings:
Communicate! Engage and inform
Weekly personal email from you to your board of all the happenings and upcoming opportunities
Online meetings to engage
Key Takeaway:
There may have never been a better time to fully engage the board and use their specific areas of expertise to provide solutions. Keep them informed on a regular basis with "next step" information. Do not surprise them with any key programming action that has been taken.
---
Staff
Key Findings:
All hands calls/video conference daily
Encourage flexibility of day to day roles and responsibilities as you respond to continuous changes to meet members and the communities needs
Key Takeaway:
Communication is key! Regular daily video staff meetings with continuous phone, text and email contact. Do not forget the mental health of your staff during this confusing and stressful time of uncertainty.
---
Short-term to Long-term Strategies
Key Findings:
Must form committee(s) now to begin to discuss strategies to meet the needs of business as they reopen their doors
If not you, designate a high-level staff person to lead the effort to begin moving forward
Sector strategy – different business and industry sectors will have different needs
Engage government, service clubs, churches and other community partners as a united front and to provide assistance in program roll out execution
Incorporate a marketing plan into strategies to assist spreading the word that your city, county or region is open for business
In process of creating "Recovery Plan" send member survey to gather needs and ideas from all members/investors
Key Takeaway:
The short-term and long-term strategies must begin to be addressed now. Of course, that strategy will change as the business environment ebbs and flows. Be proactive and be the leader for your business community. Form coalitions with all key community partners now and devise workout strategies based on investor/member input.
---
Ongoing Challenges to Address
Key Findings:
The debt loading of handling fixed overhead costs to have a chance to get back on their feet is a huge question
The cash flow crisis for small business
Minimum wage workers will likely figure out (and pass the word) that they should "milk" all the special programs for as long as possible after the recovery starts. There are projections that as presently constructed $15 an hour worker can "make" $21 an hour by staying home and collecting subsidies
For a period of months after the recovery begins there will be no discretionary income as businesses and employees pay off debt. Will be huge impact on multiple sectors— especially restaurants and hospitality industry
Supply chain and inventory challenges will need to be addressed
Workforce and understanding the new normal for business following a pandemic
The slow-roll out of each individual returning to financial normalcy will prevent spending immediately
The need to help businesses look at strategies of continued decontamination, crowd limits, open air shopping opportunities, etc.
Lost inventory and cash flow to re-supply, as it appears business income insurance will not likely apply to most businesses
There will be a prevailing fear of contagion that continues after we hit our peak
Key Takeaway:
The list of ongoing challenges is certain to continue to grow but it is important that you continue to recognize and begin to strategize possible solutions. This points back to the need to be proactive on short- and long-term strategies. Establish a "think tank" of experts now and conduct weekly meetings (more if needed) for the foreseeable future. Communicate value add products and services being administered as a result of this groups efforts.